22 Jun 2011
Watch Youtube Box Office for Latest Free Full HD Bollywood Movies Streaming
Youtube launched Youtube Box Office to watch latest Full HD bollywood movies online.  Although Youtube has already allowed viewers to watch Hindi movies online. Youtube Box office will allow to watch latest Hindi movie in partnership with sponsors. Currently Youtube Boxoffice showing the Full HD version of the Yash Raj Films Blockbuster Bollywood Film "Band Baja Baarat", starring Anushka Sharma and Ranveer Singh in partnership with Intel.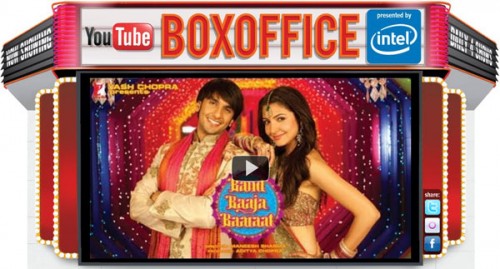 The video runs at 480p resolution by default, If you want to watch movie in Full HD (1080p) then click on the resolution in video bar and select 1080P HD, and now click on Full screen icon and enjoy the movie in Full Sceen HD.
Looking for more latest movies, click 'More Movies' and find Dil Toh Baccha Hai Ji, is another latest Hindi movie you can view online right now. The YouTube Box Office channel will also feature other popular Hindi movies and regional movies for free. Youtube BoxOffice already has over 1500 such movies in its catalogue. YouTube Box Office can be accessed only by users in India and access of Youtube BoxOffice will be blocked to the rest of the world.
Incoming Search Term
youtube box office
you tube box office
youtube boxoffice
box office streaming
box office youtube
Comments