Samsung Conquer 4G Specifications and Features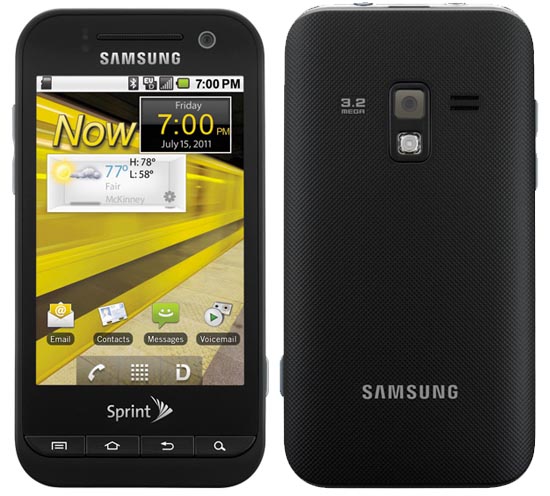 Sprint and Samsung has recently announced their upcoming smartphone Samsung Conquer 4G. This is the Sprint's 25th 4G capable device. Samsung Conquer 4G will be available from 21 August 2011 and Samsung Conquer 4G price will be $99 (with a $50 Mail-in rebate so about $149 without the rebate) with a two year contract. Samsung Conquer 4G will be offered at a affordable price range. Model Name for this phone is Samsung SPH-D600.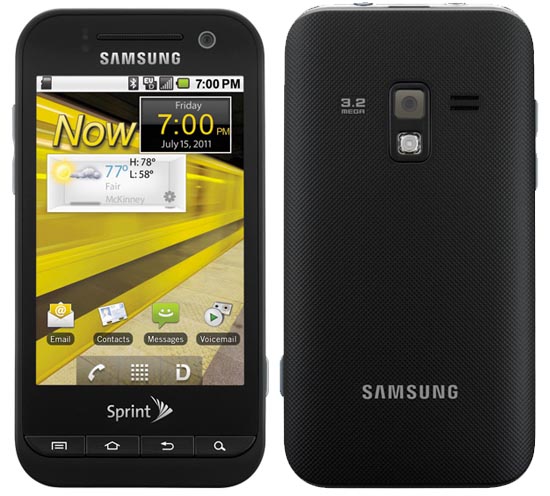 Samsung Conquer 4G features 3.5 inch HVGA display screen with 320×480 pixel resolution. The Conquer 4G powered by a 1 GHz MSM8655 Snapdragon processor with MicroSD card slot that supports up to a 32GB memory card (2GB card included).This phone runs on Google Android 2.3 Gingerbread operating system.
On the camera front Samsung Conquer 4G has a 3.2 megapixel autofocus camera on rear side  and a 1.3 MP camera on front side. The Conquer 4G works as a dual mode handset, it is capable to all 3G networks as well as Sprint's WiMAX network. Samsung Conquer 4G specifications includes Wi-Fi 802.11 b/g/n, GPS, 3G/4G Mobile Hotspot capability, supporting up to five Wi-Fi enabled devices on the Sprint 3G or 4G networks, Stereo Bluetooth wireless technology and you can access to more than 250,000 apps through Android Market.
Samsung Conquer 4G Specifications and Features
Dimensions: 4.57 inches x 2.38 inches x 0.46 inches
Weight: 4.1 ounces
Display: 3.5-inch TFT (320×480) touchscreen
Battery: 1500 mAh Lithium-ion battery for up to six hours of talk time
Processor: MSM8655 Snapdragon and Samsung/CMC732S
Dual-mode 3G/4G device – dependable 3G nationwide coverage and turbo-charged Sprint 4G speeds where available
3.2-megapixel rear-facing camera
1.3-megapixel front-facing camera enabling video chat
3G/4G Mobile Hotspot capable, supporting up to five Wi-Fi enabled devices on the Sprint 3G or 4G networks
Google Android 2.3 Gingerbread operating system
Sprint ID customizable user interface
Wi-Fi 802.11 b/g/n
GPS capability
MicroSD card slot that supports up to a 32GB memory card (2GB card included)
Stereo Bluetooth wireless technology
Access to more than 250,000 apps through Android Market