30 Nov 2011
How to Draw Empty Circle or Ellipse in Photoshop
Photoshop is most used image editing tool in the World. It gives you complete freedom to edit and customize images. The graphics customization system of the Photoshop is World known. If you are a graphics editor you know everything about Photoshop. But for newbies minor things will be very tough, i.e. How to Draw Empty Circle or Elipse in Photoshop, it is very easy task but for newbies it is very hard to find how out method to draw empty circle or ellipse in Photoshop. You can draw a color filled Circle or Ellipse in Photoshop directly by Ellipse tool in Tool Section as seen in image below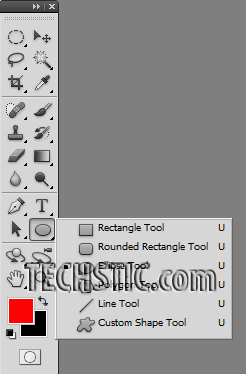 But to draw a blank circle or empty circle or non filled circle, follow below mentioned steps.
How to Draw Empty Circle or Elipse in Photoshop
First open the image where you want to create Empty elipse or non filled elipse.
Now open Elliptical Marquee Tool
Then draw a Circle or Ellipse on image with Elliptical Marquee Tool as seen in image below.
Now go to Edit section and Click on Stroke.
Then select width and color of your Circle or Ellipse border.
Then Click on OK, and you will see non filled Ellipse on your image.