20 Dec 2011
How to add Facebook Subscribe Button for Blogs and Websites
Facebook is most used social media network in the world without any doubt, and we all agree that Facebook is very good medium to connect to our blog or website readers, Facebook is added one more feature to increase your readers by connecting them directly to your blog new updates.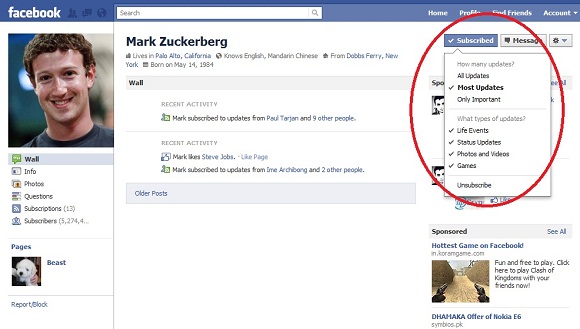 Facebook has released Facebook Subscribe button for Blogs and Websites to subscribe direct blog or website feed update on Facebook. When user will click on Subscribe button, they will be able to see blog posts shared by you to the "public".
How to add Facebook Subscribe Button for Blogs and Websites
You just have to add below code scripts to your blog or website to add Facebook Subscribe Button, and just replace "Techstic.page" with your Facebook username.
XFBML Version:
[code][/code]
HTML5 Compliant Markup Version:
[code]
[/code]
Iframe Version:
[code][/code]