How to create Popular and Successful Blog Post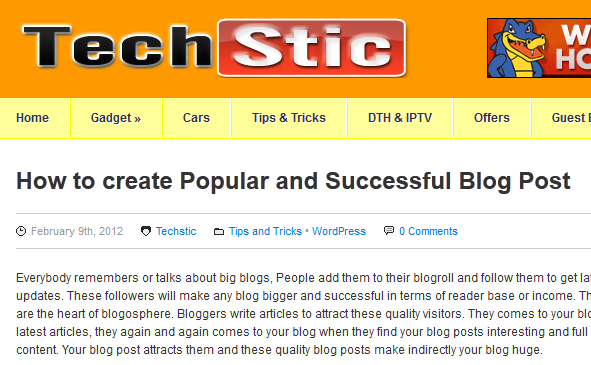 Everybody remembers or talks about big blogs, People add them to their blogroll and follow them to get latest blog updates. These followers will make any blog bigger and successful in terms of reader base or income. These readers are the heart of blogosphere. Bloggers write articles to attract these quality visitors. They comes to your blog to check latest articles, they again and again comes to your blog when they find your blog posts interesting and full of informative content. Your blog post attracts them and these quality blog posts make indirectly your blog huge.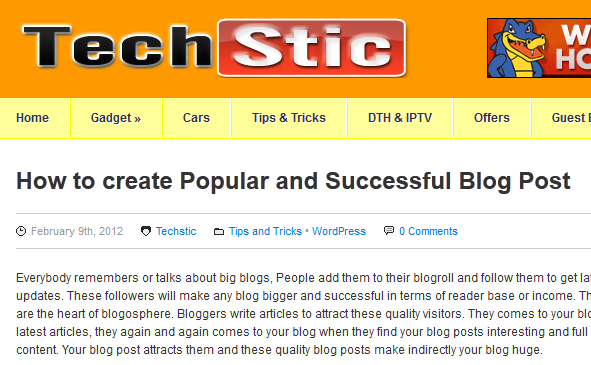 Writing is an art and every person cannot become a good writer and cannot create a perfect post, but you can at least try to create a successful blog post which attracts your readers and make online money for your blog. In this article i am sharing you the recipe and ingredients of Successful Blog Post .These 4 things definitely helps to create your post successful, let's take a closer look.
Ingredients to create Popular and Successful Blog Post