25 Feb 2013
5 Apps for Jazzing up Your iPhone to Improve Your Business
Mobile apps are extremely useful tools for businesses. They offer a way for employees and business owners to efficiently access data and keep track of vital information from anywhere at anytime.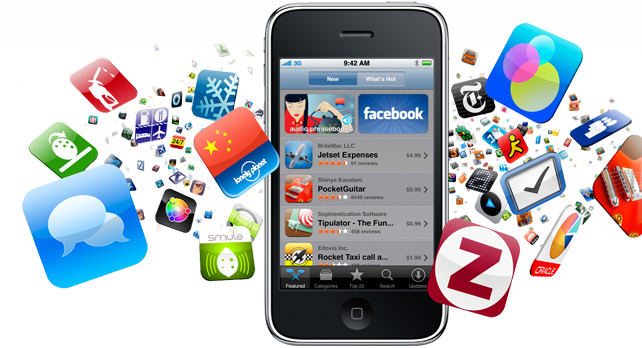 The efficiency of mobile applications has significantly improved the business world in a variety of ways. If you're looking for apps to improve your business, consider these top five iPhone applications that no business man or woman should be without.
1. LinkedIn
With the recent update, the new version of the LinkedIn iPhone app offers an array of features that can keep you up-to-date while on-the-go.
Users can access and sync their calendars with the LinkedIn app to keep track of the people they are supposed to meet and share updated content with individuals in your network. The LinkedIn app is also great for people who want to stay up-to-date on news that relates to their business.
LinkedIn is an industry leader in networking and making connections with individuals who have similar business interests. This is an essential networking app for any business person who uses an iPhone.
2. Cisco WebEx Meetings
The WebEx mobile app is great for business people who are constantly traveling but need to attend meetings on a regular basis.
The app allows the iPhone user to initiate meetings, share presentations from other computers and assign presentation privileges to any user that he or she wishes. This app makes business travel more efficient because its users no longer have to search for a physical computer terminal to attend meetings.
3. TripIt
The TripIt iPhone app allows business travelers to conveniently access any travel-related information without having to contact their office.
If there is an itinerary change or flight cancellation, TripIt offers alternatives and allows users to book their tickets through the application. The pro version of the app even sends users alerts and offers helpful tips regarding savings on airfare, hotels and car rentals.
The TripIt iPhone app can help improve your business by saving you money. It performs the same functions that a normal travel assistant would without the enormous costs.
4. Documents To Go
The iPhone allows users to view Microsoft Office documents but not edit them or create one. The Documents To Go iPhone app allows users to create documents, read documents and edit documents that are sent to them or that are stored in a third party server such as Google Docs.
Another time-saving app, Documents To Go for the iPhone alleviates the headaches of finding a physical computer just to create or edit a document.
5. Bento
Bento for iPhone is great for organizing multiple aspects of your business life. Business travelers can store due dates, organize their calendars, edit information regarding inventory and keep track of expenses.
If your office is overrun with piles of paperwork, then the Bento iPhone app is for you.
This is guest post by Elisabeth, who loves using her iPhone for all aspects of her work, including the pieces she writes for http://www.epromos.com