19 Jul 2013
In today's world we denote Facebook as something which is beyond needs. Many people are addicted to because one grows a lot of interest while using it. It has got cool features in it lot of games, many more apps, video calling etc. Also it contains the amazing Facebook Tricks which make your profile completely different from your friends.
You can also read our Earlier Article for more Facebook Tricks : 25 Best Facebook Tricks and Tips For 2013
10 Facebook Tricks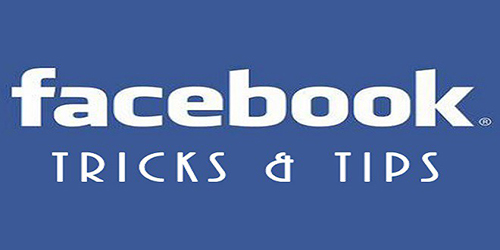 View of photos:
Sometimes it happens that friend who had taken a photo of you, is not added to your friend list and you want to view the photo. Their raises a problem as because he or she is not in your friend list you can't view the photo. To solve this problem there is a link provided on such photos to see this photo in its album, clicking on it, you are able to view the photo which previously you were unable to.
Also in order to go back you can click on the link back to album given above the photo. View private album is the user script which you need to use in order to view such albums and get a view of all the photos there.
Remove unwanted advertisement:
One can remove different types of advertisement in Facebook by just using the user script Facebook cleaner. This script helps to remove all sorts of updates and the most important some stupid ads. There are many other tidy scripts, but this one is simple and nice and easier to handle. It can easily be customized; you can view easily some of the sections which are being blocked.
Going back to real profile:
Another Facebook Tricks which you come across is redirecting to your real profile by doing it you can come back to your original profile, after you have viewed some of the public profile. One thing you should keep in mind, you must be logged in while you are redirected. Avoiding rise of infinite redirect loops which cause unwanted problems.
Undo unwanted changes:
This social networking site is one of the leading one. Facebook brings with it the uniqueness which in turn does not bore the users. Undo is that user script which allows you to make changes for the ones who don't like it and don't want to get such unique features in Facebook.
View all photos:
This user script is one of the special ones which let you view all the photos of a person you want to view. Sometimes you feel like viewing all the photos of a person whom you like but you are unable to because of some privacy setting, but with the help of this user script you can.
Find new friends online:
It becomes difficult for us to know whether your friend has joined the Facebook or not. With the help of this user script, finding friends, you can easily get to them by looking at the friend list of yours and send them a friend request.
Sharing of files:
Another Facebook Tricks, it contains 30 apps which allow you to share anything you like by just clicking on the share button.
Getting jobs online:
This app includes job opportunities for the ones who are addicted to Facebook. They could easily get jobs by just using the app on Facebook itself.
Tighten your privacy:
Many people find problems after giving privacy like their profiles are being hacked and do all sorts of mess.  In order to get rid of it the following things you need to follow under privacy.
Defender:  you need to bookmark this simple app privacy. Whenever you visit your profile just evaluate it and you will get the results for the things which you want to view to the others.
Check: Another cool thing which you can do is just check your privacy from the privacy check website. Here in this website grades are given to your Facebook privacy settings out of 21. By doing this you will get to know the strength of your privacy settings and thereby change certain settings to improve security.
Cheat Texas Poker on Facebook:
As we know poker is really an interesting game online and usually made for those who love to gamble. Social networking sites for example Facebook provide this type of game to increase its popularity. Well all gamers playing this game cannot play it so well and for them certain cheats are available so that they can beat their opponent. This kind of cheats one can use and avail from the internet. By using the cheats one will be able to see the opponents' cards and hence cheats him virtually out.
Using the above mentioned Facebook Tricks you can accomplish and do a lot of tasks that would be interesting. Many more tricks are available which you can check out online and would be of your interest. Hope the above Facebook Tricks was of your use. Stay connected for latest Facebook Tricks.
You can also read our Earlier Article for more Facebook Tricks : 25 Best Facebook Tricks and Tips For 2013