09 Jul 2013
5 Forthcoming Technologies You Need to Know About
Staying ahead of trends and technologies ensures businesses remain profitable, and helps individuals to take advantage of inventions, programs, and apps that make everything in life a little easier. In today's technology-infused environment, some significant new programs and apps look quite promising for use in business this year. Here are the list of 5 Forthcoming Technologies You Need to Know About.
5 Forthcoming Technologies You Need to Know About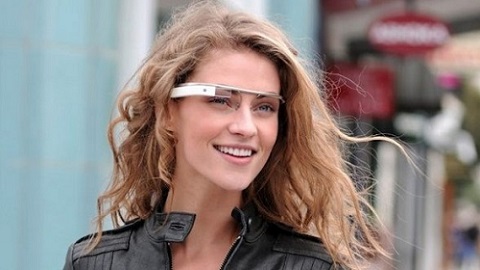 1. 24Me
Having a personal assistant certainly helps a businessperson to accomplish everything he or she needs to each day, but not all businesses have enough resources to provide everyone with a personal assistant. This is where "24Me" can help. The smart phone app culls information from a variety of sources, such as social media networks and email accounts, to populate a "to-do" list for the day that includes appointments, meetings, and even bill payments.
2. Interesting
Keeping up-to-date on what's happening in the world can take a while when a reader must search through countless news websites, to get to the important stories. Simple app "Interesting" pulls stories that are actually worth reading and inserts them into a single screen. The app has a particularly simple interface and requires no setup.
3. Ketchup
Social media is an influential part of business and personal life, and there is a large amount of information to digest from different social networks. A businessperson must not only keep up with his or her own social media presence, but keeping up with what others are posting and publishing is also important. "Ketchup" learns what's important to a user and shows all the upcoming social events a user needs to remember.
4. AltaVista Desktop Search
Designed to increase productivity in the office, "AltaVista Desktop Search" was created to make it easy to find documents and information when an office space is spread out and mobile. Since documents and information tend to be spread across a number of machines (like a desktop, a laptop, and a tablet), the software is designed to search a number of devices simultaneously to reduce wasted time.
5. Google Now
Users of Apple iPhones have been using voice-activated "Siri" for help on their devices for many months now, but users of Android smart phones finally have an option for a digital assistant as well with "Google Now." Although the technology behind Siri and Google Now might be considered new and at a stage of infancy, the increased efficiency granted by these smart phone assistants is valuable for busy workers today.
Each of these technologies helps increase productivity and business growth through creative programming and approaches to apps and computers. Jumping on trends and technologies that have recently emerged will offer any business an edge over competitors operating like a business of the past.
Elisabeth is a fan of being on top of forthcoming technologies. In addition to be mildly tech savvy, she is a writer for several blogs and magazines, including www.leadspend.com
Comments