As you all know, Microsoft has recently Launched its most awaited operating system Microsoft Windows 8's Developer Preview to build applications for Microsoft Windows 8. You can also get a sneak peak by installing this OS on your system. It is still in development stage, so it is better to try it on a virtual machine before installing it on a physical machine like Laptop or Desktop.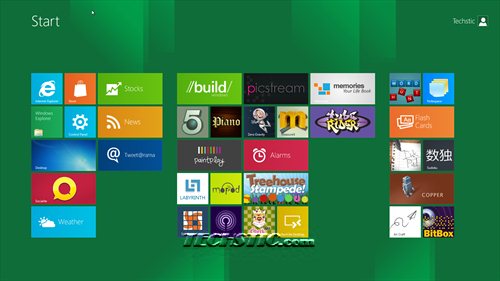 How to Install Windows 8 in VMWare WorkStation – Step by Step Guide
Then Download VMWare Workstation 8 by clicking here, either you can download 30 days trial version by registering your self or purchase the software.
Install VMWare Workstation 8 by providing the VMWare product key you received in the email.
Now open VMWare Workstation 8 to Start Windows 8 Developer Preview installation Process
Now create a new VMWare Virtual Machine by clicking the link( as shown in figure below)
Then select the option "I will install the operating system later." VMWare cannot recognize the Windows 8 operating system yet, So option to install from the Windows 8 installer ISO image may not work.
Now Select "Microsoft Windows" as Guest Operating System with version "Windows 7 or Windows 7 64-bit" since Windows 8 is not in the options yet.
After configuring other options (i.e. Hard Disk space, Processors) your new virtual machine will be created with blank screen. Now configure CD/DVD option by clicking link as shown below in image
Now provide address of your Windows 8 Developer Preview iso file.
Then Power On your Windows 8 VMWare WorkStation Virtual machine
After booting from Windows 8 iso, A "loading files" progress bar will appear with the Windows 8 boot up screen. Now you should configure regional preferences etc. After configuring these settings, click "Next", then click "Install" on the screen that should pop up afterwards.
Then select the disk in which you want to install Windows 8
Then wait for few minutes till windows 8 installs
After installation completion, configure Windows 8 Developer Preview options
Now configure your Computer Name
Then configure General Settings
Now Configure your user Account setting
After configuring some general settings, your installation will complete
Then restart your virtual machine and enjoy with Windows 8
If you have any issue to install Windows 8, please ask in our comment section.